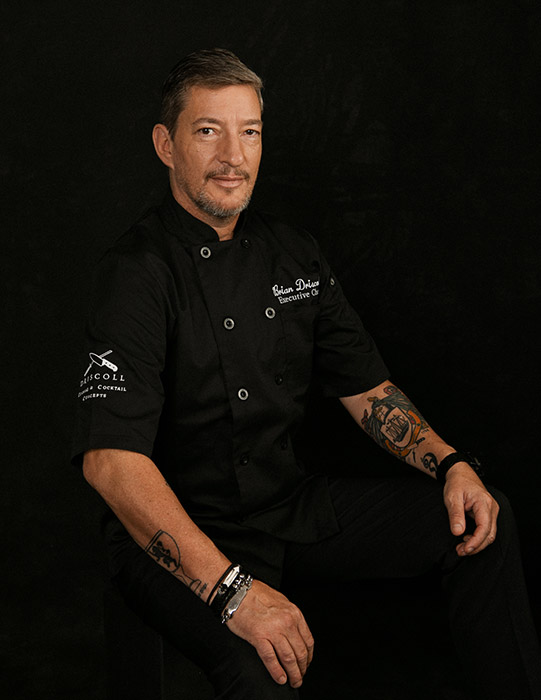 Brian Driscoll
Co-Founder & President
Brian's inspiration for DRISCOLL Cuisine & Cocktail Concepts was simple: A wife who wanted to surprise her husband upon his return home from overseas military duty asked Brian to cook and serve a romantic dinner for them at their home. When seeing the sheer wonder of their reunion, Brian knew immediately he wanted more people to experience that same magic.
Trained in the Japanese hospitality tradition of "omotenashi," which places a unique emphasis on anticipating guests' needs and being selfless in service delivery, Brian is a skilled chef who brings a wealth of knowledge and experience of the food and beverage industry and expertise in pairing food with wine, beer, and cocktails to clients when planning their special occasions.
Starting as a dishwasher at Sluggo's Chicago Style Eatery, Tommy Lasorda's restaurant in San Diego, at the age of 16, Brian worked his way from the back of the house to the front of the house, learning all aspects of restaurant operations. He worked as a server, bartender, trainer, and manager for large corporate chains, including Red Lobster, Claim Jumper, and Yard House. He also built a solid reputation as a top server and mixologist for independent, chef-driven fine dining restaurants.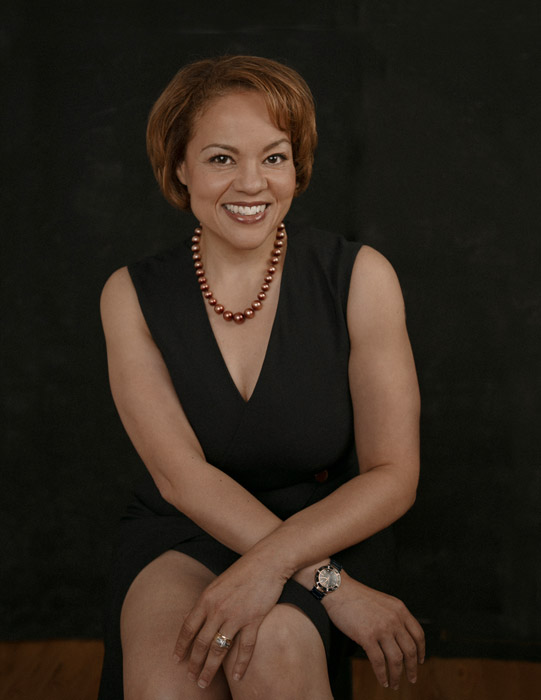 Monique Hayward
Co-Founder & CEO
Monique is an award-winning entrepreneur, dynamic speaker, published author, and corporate marketing executive with over 25 years of business experience. She is currently the Senior Director and Ecosystem Lead for Business Applications at Microsoft Corporation. She formerly owned and operated Dessert Noir Café & Bar in Beaverton, Oregon, which she launched to fill a niche for upscale suburban dining options and was recognized as a standout in the market with awards for "Neighborhood Pick for Dessert" and "Best Bites" from The Oregonian. Monique also was a partner in Cerise Noire Software, a mobile software applications company.
In February 2009, Monique published her first book, Divas Doing Business: What the Guidebooks Don't Tell You About Being a Woman Entrepreneur, which includes a foreword by Oscar-winning actor Morgan Freeman. In February 2014, Monique released her second book, Get Your Hustle On! It's Not Just About Getting a Job, But Building a Rewarding Career.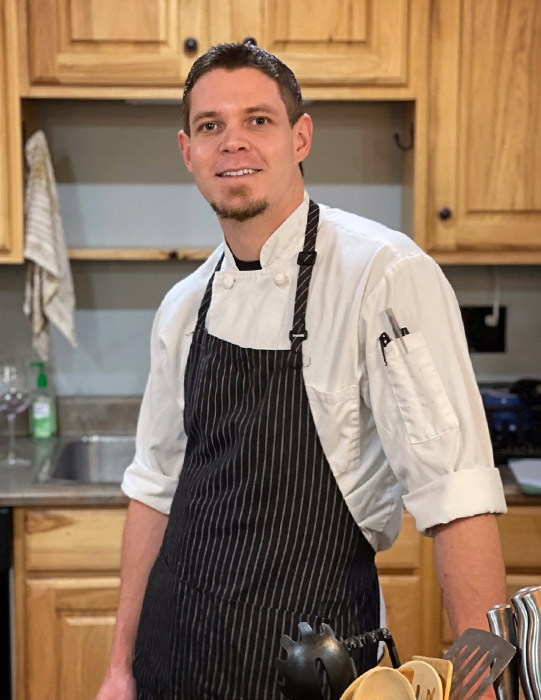 Kevin Schow
Chef Kevin Schow nurtured his love for cooking as a young high school and college student, discovering at that young age that food was what he was most passionate about. Knowing he'd pursue a career as a chef upon graduating from the W.P. Carey School of Business in 2013, Kevin had the privilege of traveling and studying abroad while he was in college, visiting many countries in Asia and Europe and experiencing the cultures and cuisines firsthand. Working his way from sous chef to executive chef at some of the Valley's finest restaurants, Kevin has expanded his culinary knowledge and established his own unique style across a wide range of culinary techniques and cuisines. But what it all comes down to for Kevin is the experience that you have as his guest, and he wants that to be a lifelong memory that you'll reflect on for years to come.
You can follow Kevin on Instagram at @kevinschow.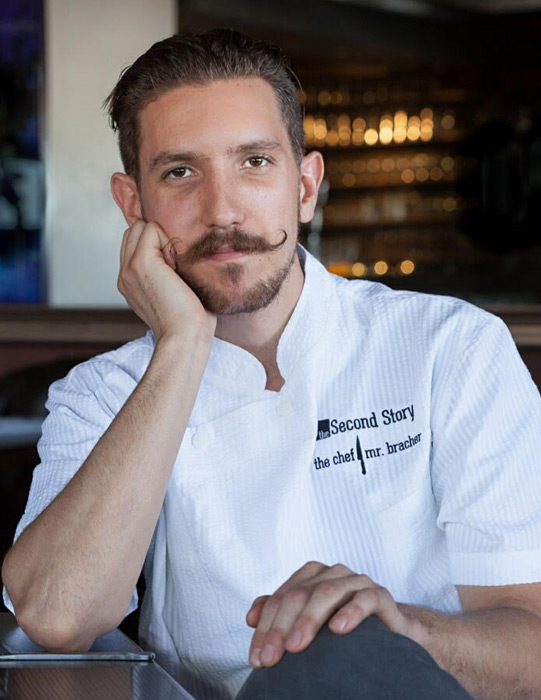 Joshua Bracher
Chef Joshua Bracher, schooled in French technique, is passionate about creating unique, personalized dining experiences for his guests. An award-winning culinary talent with over 20 years of experience at top chef-driven restaurants, Joshua has a strong affinity and flair for Italian cuisine, but he doesn't limit himself in the least. He also loves to dive deep into traditional as well as innovative techniques and cuisines from around the world. He has a relentless focus on finding the best sourced products available as health and nutrition are especially important to him, noting that food should not only be "good" but "good for you."
You can follow Joshua on Instagram at @serbiz3.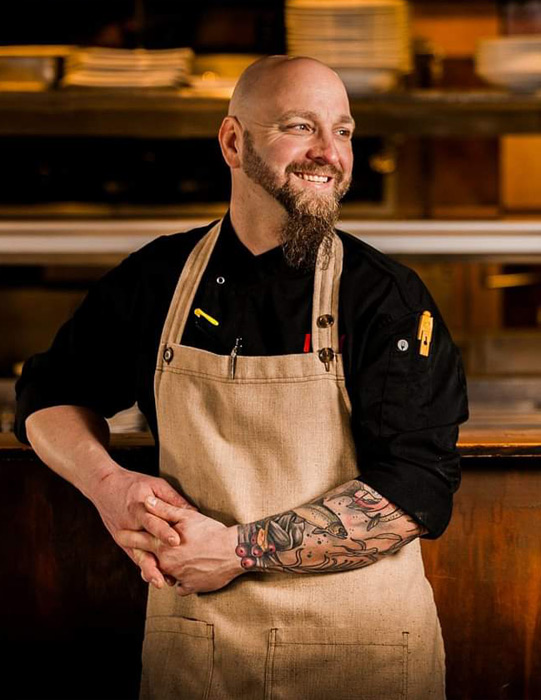 Steven Fowler
Chef Steven Fowler, an Arizona native, owes his love of food and cooking to his parents, with mom preparing homemade meals with farm-fresh eggs and meats from the family homestead and dad teaching the young Steven how to clean fish straight from the creek. This self-taught chef, who didn't even know how to mince parsley when he first stepped into a kitchen, worked his way up from a modest start in fast food to learning and honing his craft at some of the state's top restaurants, including Cherish, EVO, T. Cooks at the Royal Palms, The Boulders Resort, and True Food Kitchen. In his spare time Steven, who lives in the Valley, enjoys camping, horseback riding, scuba diving, and motorsports alongside his son and daughter.
You can follow Steven on Instagram at @chef_scuba.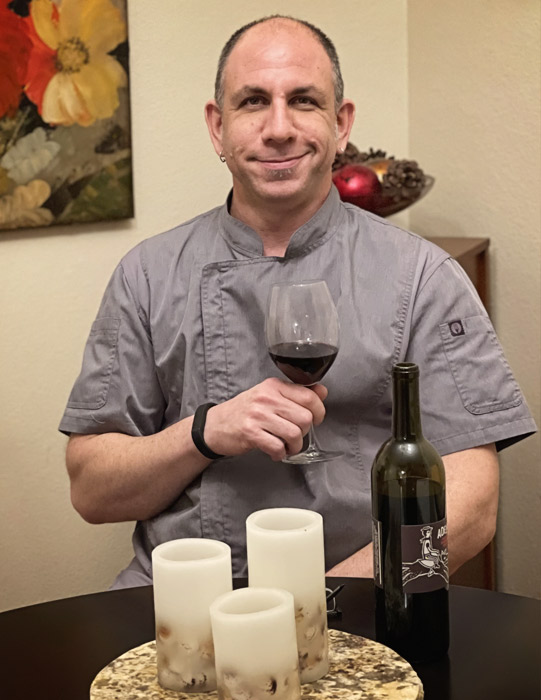 Ken Jacoby
With more than 30 years in the food and beverage industry, Chef Ken Jacoby grew up cooking for his family. He learned how to bake from his Hungarian grandmother while standing on a stepstool so he could see the countertops, and at the young age of 14, he landed his first kitchen job as a dishwasher. A year later, Ken jumped at the opportunity to cook at an authentic Italian deli, where everything was made by hand, and that's where his love of feeding people blossomed. Working in various kitchens throughout his high school years and while attending Arizona State University, Ken's experience runs the gamut of mom-and-pop joints and local eateries to fine-dining restaurants at The Buttes and The Phoenician. Making the transition to front-of-the-house management in 2003, Ken still keeps his skills sharp by cooking every chance he gets, sourcing as much as he can locally and seasonally to support the community he's been part of for almost four decades. With a servant's heart, Ken experiences great delights in feeding people and is known for hosting Thanksgiving feasts at his home with more than 50 guests.
You can follow Ken on Instagram at @kenjacoby.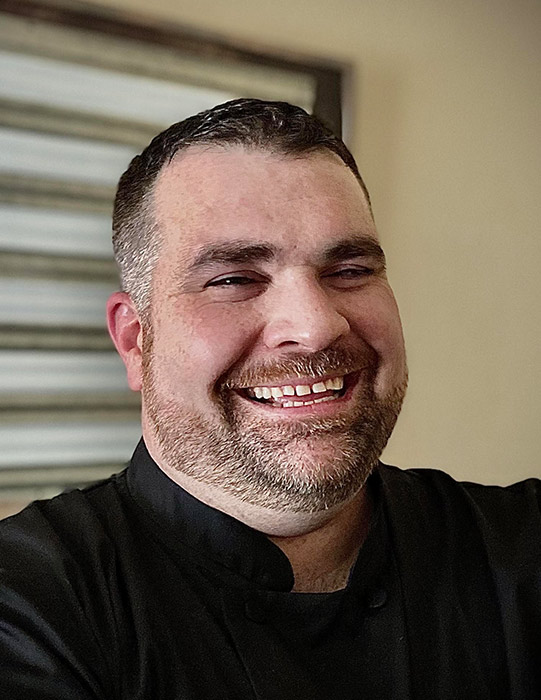 Kevan Kiefer
Chef Kevan Kiefer is an Arizona native who is enormously proud of his Tempe roots. He discovered his passion for cooking at the age of five with the guidance of his grandfather, and he's been nurturing his skills and talent in this arena ever since. Kevan has worked in many restaurants and resorts throughout the Valley and specializes in classic French and Mediterranean cuisines, bringing his own brand of Southwest influences to the table. He recently left the restaurant industry to pursue a career in the non-profit sector, using the skills he's honed to teach others how to have successful culinary careers.
You can follow Kevan on Instagram at @thamagnificentkevan.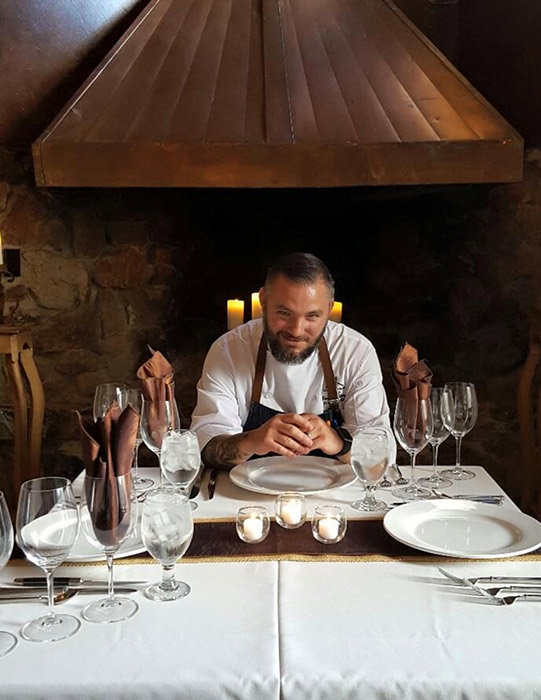 Justin Macy
Chef Justin Macy was born and raised in a small mining town outside Tucson. When he was growing up, all he ever thought about was dirt bikes and football. Cooking wasn't something he planned to do – it just happened along the way. It didn't hurt that his grandmother and mother were both chefs and he realized that he'd follow in their footsteps to chart his own path while honoring their legacy. Justin distinguished himself over 15 years at Miraval Resort & Spa, where he trained under many well-known chefs, including Cary Neff and Steven Bernstein, and learned traditional cooking techniques with a healthy flare. The recipient of many industry awards and accolades, Justin is the co-author of three cookbooks and has been featured on the Food Network, reality TV shows, and "The Oprah Winfrey Show." What Justin loves most about cooking is the experience of giving and breaking bread with people and seeing the looks on their faces when they take the first bites of his food. To quote Anthony Bourdain, "When someone cooks for you, they are saying something. They are telling you about themselves: where they come from, who they are, what makes them happy."
You can find Justin's books on Amazon's web site.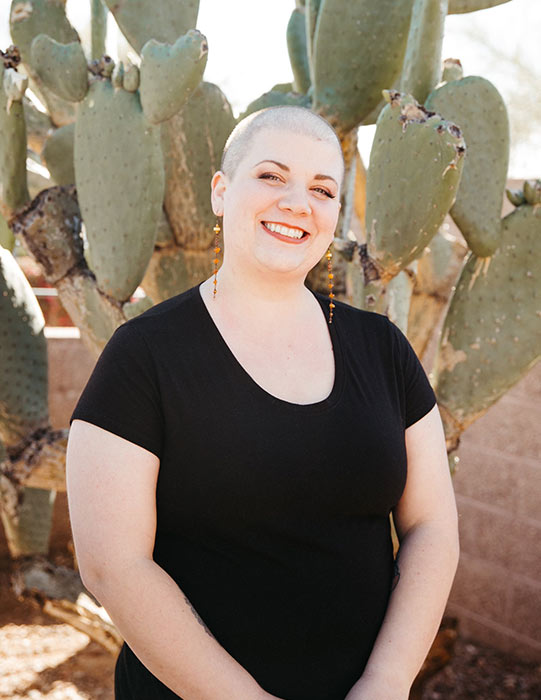 Amber Slavin
Born and raised in Phoenix, Amber Slavin is a "Jill of all Trades." When her friends need help with anything, from changing a flat tire to repairing or upgrading a computer, Amber gets the call. A graduate of Mesa Community College, Amber worked in various positions for nearly a decade in technical fields and launched her own successful entrepreneurial ventures, including pet-sitting, baby clothing and accessories, and design and printing businesses. After much soul-searching upon experiencing life-changing events, Amber decided to pivot toward her culinary passions. Driven to promote healthy lifestyles, Amber encourages clients to have intention behind their food choices, emphasizing nutrient-dense foods that not only fuel the body but heal the spirit and soul. Aristotle inspires Amber with these words to live by: "Excellence is never an accident. It is always the result of high intention, sincere effort, and intelligent execution; it represents the wise choice of many alternatives. Choice, not chance, determines your destiny."
You can follow Amber on Instagram at @amberslavin93.